Engineered Solutions for a Safer,
More Productive Steel Industry.
Careers @ Systems
Ready to start your career with Systems?
Our Employees Make the Difference!
At Systems, we believe that our employees make our company the best in the industry. We put our employees first and go the extra mile to ensure that they have a rewarding job experience with opportunities to grow in their chosen career path. We offer competitive wages, an internship program, NCCER certification, and on the job training. Apply today to become a part of the STEEL (Systems Teams Excel at Every Level) Team!
We do not want to do just one project for you,
we want to do all your projects.
Welcome to The Systems Group
The Systems Group is a diverse group of privately held companies that are built on over 50 years of customer service. We firmly believe that if we do not take care of our customers – someone else will. That is why when you choose to do business with one of our divisions, you get our best every time with our companies being focused 100% on servicing the steel industry. We do not want to do just one project for you, we want to do all your projects.
FROM NOW ON!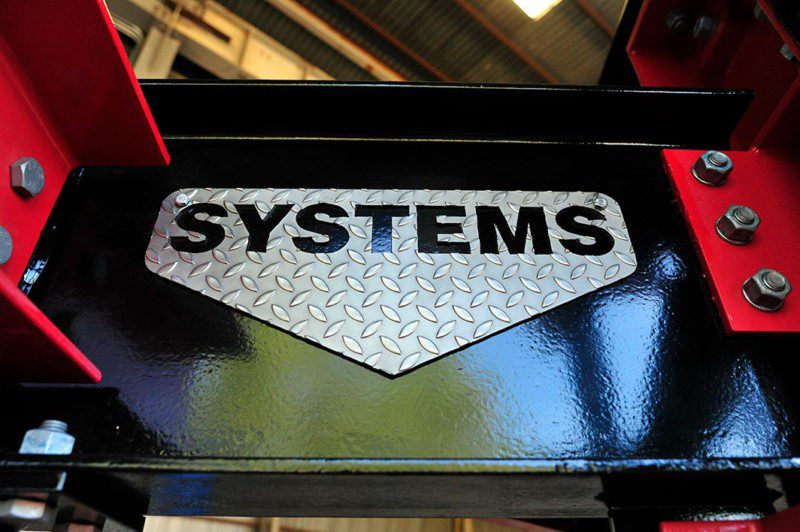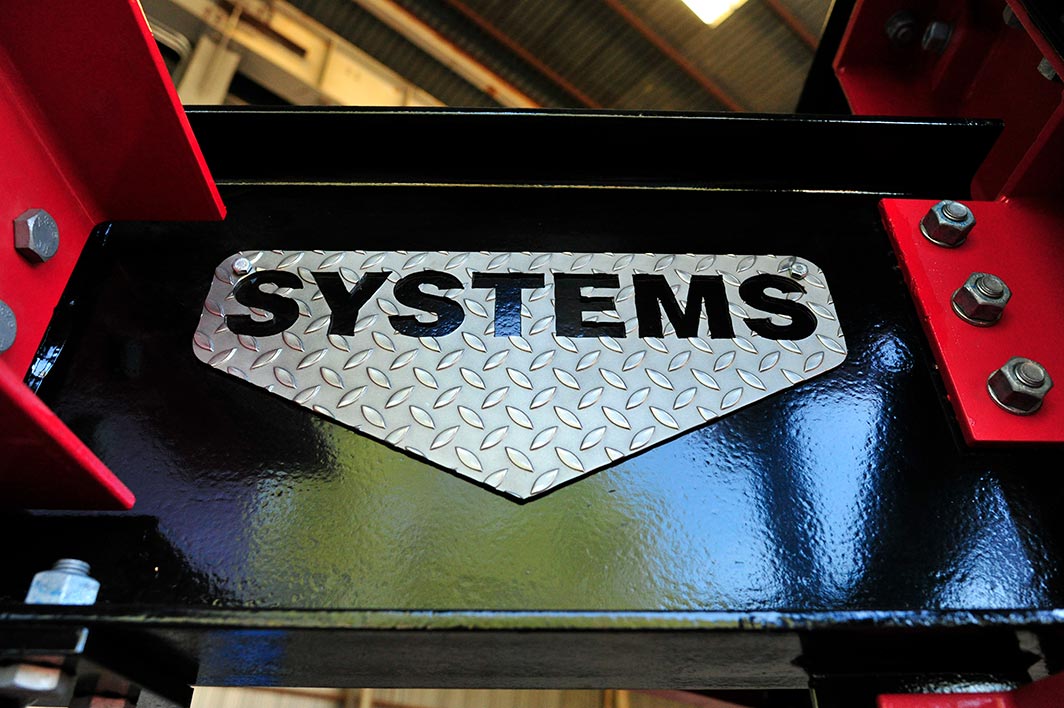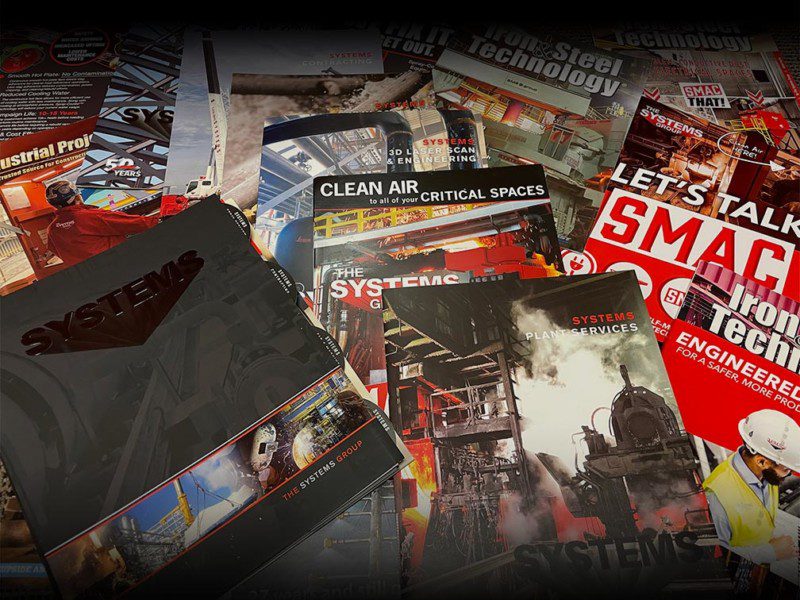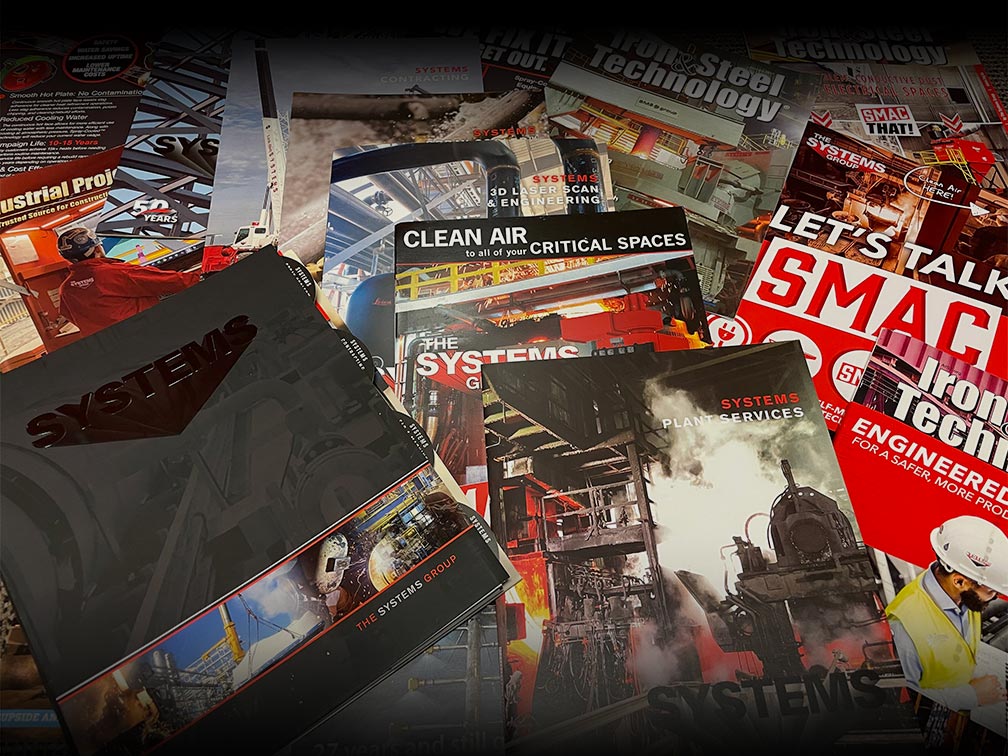 We are 100% focused on servicing the Steel Industry.
We Offer a Wide Range of Services & Solutions
Let us show you how we can help your business by checking out our brochures that walks you through the full capabilities of The Systems Group.
July 24, 2017, El Dorado, Arkansas – Swedish steel producer Ovako has awarded Systems Spray-Cooled the contract to
The Systems Group (TSG) has introduced a new pulse-cleaned industrial air cleaner that efficiently filters the inside of crane cabs for operator safety and comfort. Called the SMAC Mini, it is a compact version of the company's Self-Maintaining Air Cleaner (SMAC), their flagship heavy-duty air filtration system for steel mills and heavy industry.
ArcelorMittal Industeel Belgium ("Industeel") has installed and successfully commissioned a new Spray-Cooled™ Electric Arc Furnace (EAF) Roof and Elbow with Systems Spray-Cooled of The System Group.